CNC Lathe Machines (flat bed)

Wide structure machine's design, big turret size, max distance between centers for one piece machine's bed is 12 meters, ZF reducer for spindle, three or four (depend on the model) V-type guideways and precision ballscrews for high performance and accuracy. Live tool turret and spindle positioning options. Other options and tools for your choice.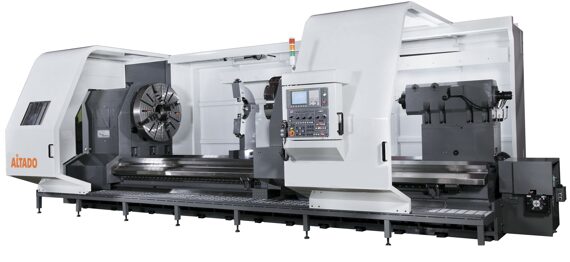 Description / Model

TH70

TH90

ТH100

ТH113

ТH126

THC130

TH150

TH180

TН205

Specification

Max swing diameter, mm

770

895

1020

1135

1265

1300

1560

1800

2050

Distance between centers, mm

1200/2200/3200/4200/5200/6200/7200

2000mm -14000mm

Spindle

Speed

А2-11

А2-15

А2-20

11-600 (option 12-800)

11-450 (option 12-600)

11-300

9-600 (option 12-800)

9-450 (option 12-600)

9-300

Turret type

H4-350 or V8 hydraulic

H4-450 or V8 hydraulic

Spindle

Motor power

FANUC 22/26 kw

(30/37kw, 37/45kw)

FANUC 30/37 kw

(37/45kw, 45/55kw)

Options

Indexing spindle (Cs), power turret with live tool, programmable tailstock, steady rest, chucks different size and type, holders, tools, etc.
CNC Lathe Machines (slant bed)

CNC lathe with rigid structure of 45° slant bed and high accuracy design. ZF reducer for main spindle is available. Special attachments for turrets - driving tools and Y axes, angle spindle positioning, sub-spindle or main twin-spindle for more productivity.
Programmable or hydraulic tailstock. You reach your aims fast and easy.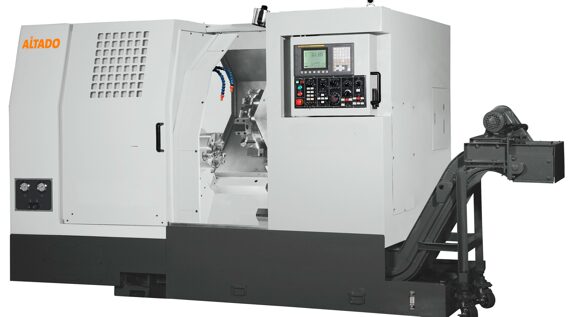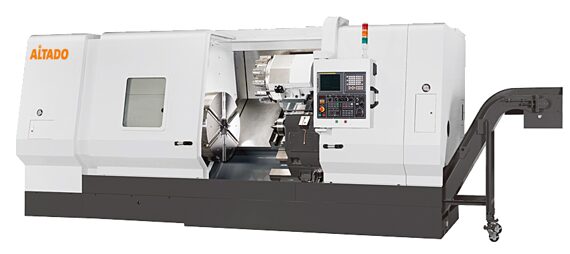 Specification / Model
1А35
1А50
1А70
1А90
Max turning, diameter, mm
350
550
700
900
Max swing over bed, mm
500
750
900
1030
Max turning length, mm
570/1000
1100/1600/2100/3000
1300/2000/3000/4000/5000
Spindle speed, rpm
6000 (4500/3500)
2700 (2000/1800)
2000 (800/600/400/300)
Spindle hole diameter, mm
62 (76/86)
105 (130)
130 (205/258/380)
Main motor power, kw
11/15 (18,5/22)
18,5/22 (30/37)
30/37 (37/45) 2 speed Gear box
Options
Spindle indexing (Cs axis), live tool turret, Y axis, sub-spindle, steady rest, chucks different size and type, holders, tools, etc.
CNC Vertical Lathe Machines

We offer to our customers machines with rigid structure and high accuracy. Machine's design could be changed in accordance with customer's requirements. For example to add second RAM, to increase height of cutting, to increase table's the torque, equip machine by different type of turrets, to add driven tool etc.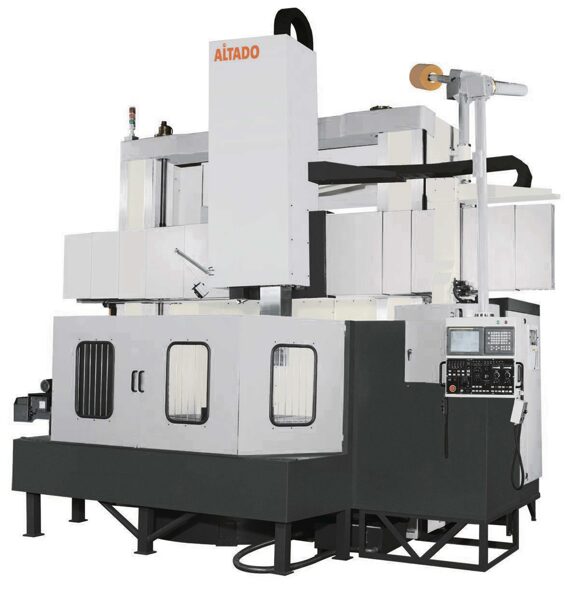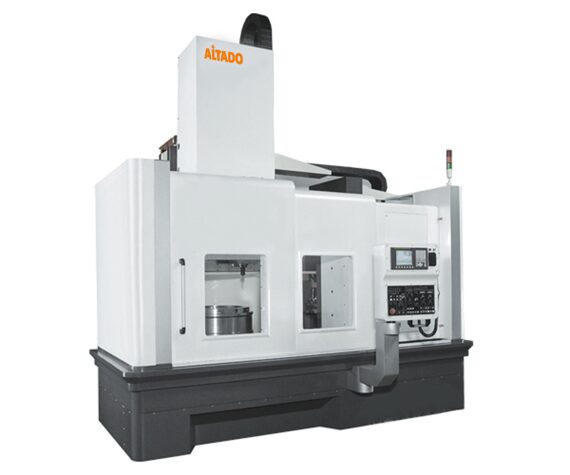 Specification / Model

ТК125

ТК160

ТК250

ТК300

ТК400

Table diameter, mm

1250

1600

2500

(2800)

3000

4000

Table rotation speed, rpm

2-110, 2-350

2-60, 2–250

1,6 – 160

1-120

2-1150,2151-2500

Max workpiece diameter, mm

1500

1900

3000

3600

4400

Max workpiece height, mm

1250

1600

1800

2000 (3000)

2300

Max workpiece weight, kg

9000

14000

20000

30000

40000

Max table torque, Nm

13160

22910

24196

53000

118400

Main motor power, kw

30/37

37/45

37/45

60/75

100

Live tool speed rotation, rpm (option)

2-2400

50-2250

40-3000

2-2250

2-2250

Live tool motor power, kw (option)

7,5/11

11/15

15/18,5

15/18,5

15/18,5